POWERFUL ELECTRIC MOSQUITO LAMP: High 3000V electric power the mosquito lamp emits, 360 ° illumination with SUS nickel plating electricity net, makes no one mosquito can get away from it. Once the mosquito touch the electricty grid, the mosquito lamp will be activated immediately, quicker and more efficient. Larger electricity net provides you a clean and quick mosquito cleaning job.

SAFE AND RELIABLE BUG ZAPPER – This mosquito repellents machine uv is different from traditional mosquito repellent, Trapin mosquito lamp applies the principle of physical pest control, and all its constituent materials are certified for safety, so this mosquito catcher machine for home does not contain any chemical harmful substances, nor does led electric mosquito killer machine for home have any irritating odor.

PLUG AND PLAY: Easy to use, USB plug and play, the long cable is provide convenient maneuverability. Hanging design with a little handle on the top, can conveniently hang the lamp in air.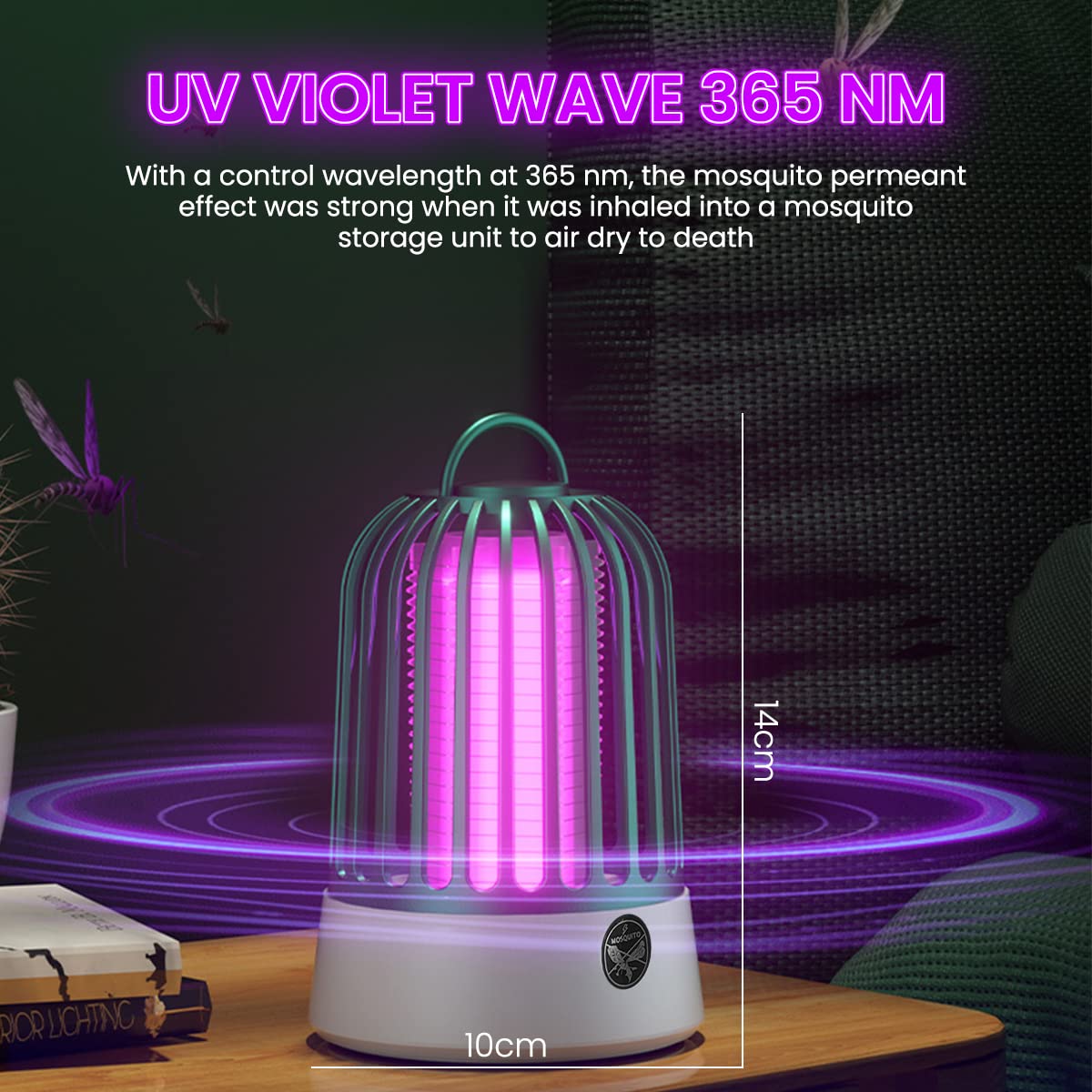 User Reviews
Only logged in customers who have purchased this product may leave a review.
Sorry no more offers available

CalsoB UV Mosquito Killer Lamp Mosquito Trap Machine