Voice control: Once connected to app you can control the household connected device by voice (through alexa or google home), Alexa and google account linking required to operate by voice (refer user manual for details)

Timer and Devices Sharing: You can set up time schedule to run your home devices automatically, multiple schedules can be set to meet specific needs. And sharing your account to your family, all can control your lovely home.

Remote Control: Once connected to app you can control the household devices anytime and anywhere. You don't have to worry about whether the home appliance has been turned on/off. You can check it whenever you are not at home. Besides, this smart Home Control Box is a device that provides customers with smart home control.Its WiFi wireless switch function that can connect to a wide range of appliances, especially for the lighting.

Control device from Local or Anywhere: The button the the Switch can be used to Turn ON/OFF the connected appliance, It can be used for manual ON/OFF function. Or When you are out of home or travelling, You can Use Mobile App "Smart life" to turn the Switch ON/OFF.

This Switch Supports only 2.4Ghz WI-FI band. Connection is simple 1. Connect Input power, 2, Connect your phone to wifi network, 3. Tun on Bluetooth and Location setting in your phone, 4. Reset the device (refer user manual for reset), and search in Smart life App.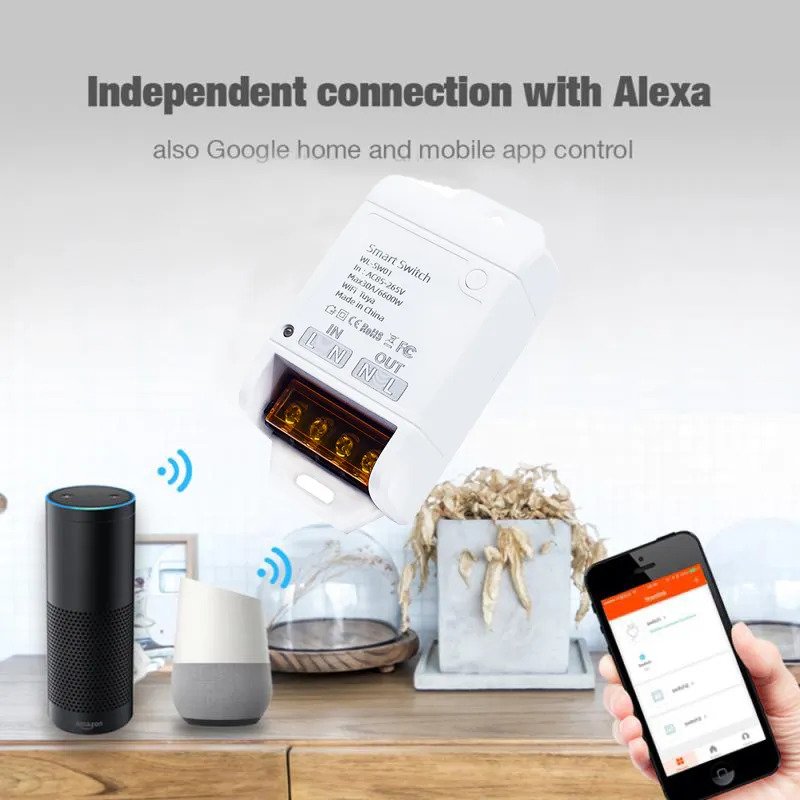 User Reviews
Only logged in customers who have purchased this product may leave a review.
Sorry no more offers available

30A Smart Wireless WIFI Switch Work with Alexa, Google home, IFTTT and Smart life App